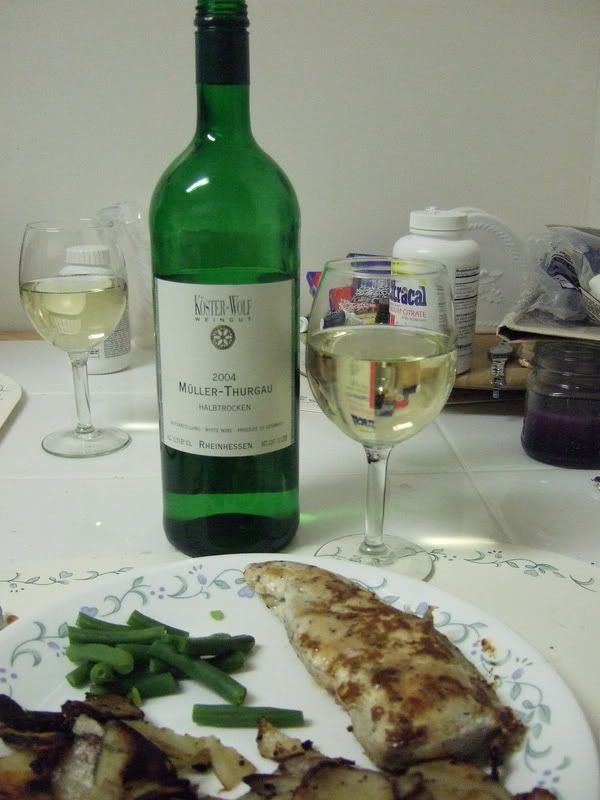 Matt accidentally opened the botttle in our wine fridge that holds a liter of wine. Generally I don't like to drink that much on a work night, but it's open and I don't have a cool wine preservation system (birthday gift perhaps) like
huevos con vino
so I guess we were stuck consuming it last night.
A 2004 Muller-Thurgau Halbtrocken from Germany. Screw-cap, cost $10.99 at the Curious Grape and is 12.5% alcohol by volume. This was a light, floral wine, with just a hint of citrus. I got mostly flowers, both on the nose and in the mouth. It's simply a very easy, not fancy or deep white table wine.
I served it with green beans, lemon-herb chicken and herbed fried potatoes. It was a decent match and it wasn't long before the bottle was gone, despite it being larger than normal.
Overall, simple, easy to drink, light table wine.